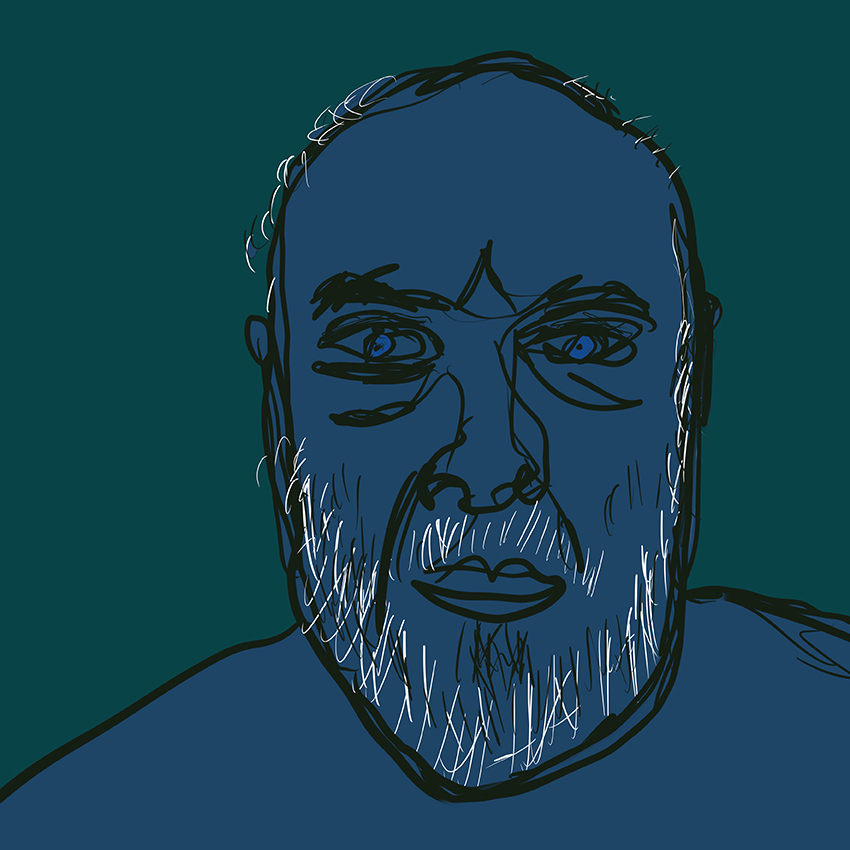 Day 2, Portrait 2! My head is less round than I imagine it to be!! I have sometimes wondered what it would be like to be classically good looking, kind of masculine and rugged but I am not so aint going to happen now. Saying that, Santa Clause (my doppelgänger) is pretty damn popular so maybe the future will be more photogenic than I imagine. Even my mother says I look like a potato without a beard, so after a bit of a slate wiping, I think I will begin again.
Thinking about my project and creative ways to make an imagine. I find other people endlessly fascinating visually, so would be healthy and wise to nurture the same attitude to my self portraits while also looking for different media to experiment with. The energy will come, for sure. Creativity is a self-sustaining energy force I find, I wonder if other people have the same experience? Just starting with some sort of creativity sparks the imagination in all sorts of directions and either calms and or stimulates the mind.
So I'm also tuning into more types of creativity from other people, would be so thrilling to make connection with others through that. After all, I am sure that even when we use our art and creativity to make sense of the world, our basic nature is sociable and so we almost certainly want, at some level, to be connecting with the world better through that enhanced understanding. Would be fascinated to know what other people think!